Notty Culture
Hit The Police
Hit The Police , I know what you are thinking, But no, its not a song about the London Riots of 2011.It's a song by Notty Culture.The band consits of old friends Producer Dominic Owen & Singer Jeffrey Darnell.
Originally Written & Recorded in 2009 and released in October 2011, the song is about binge drinking in England.
The lyrics follow imaginary character Caprice as she gets drunk and ends up in a police station after a rowdy saturday night.A regular site in most cities throughout england every weekend.Musically Hit the Police is an energetic Fast paced mix of 1960s Soul with touches of Jamaican ska.Topped off with Jeffrey Darnell's smoky soul filled vocals.
The release is a try before you buy on their own website www.nottyculture.com.
In other words you can download the music for free, and if you like it you can buy it later and support the band.
Supporting the release is a Dubstep remix from rising star Cottonmouth & Another from Russian Import FJH, Along side a Reggae Remix From Dominic Owen.
The video was shot in a London pub in Baker Street and directed by Radio 1Xtra Dj Charlie Sloth.
Sit back and enjoy the ride as you get to Hit The Police without getting arrested.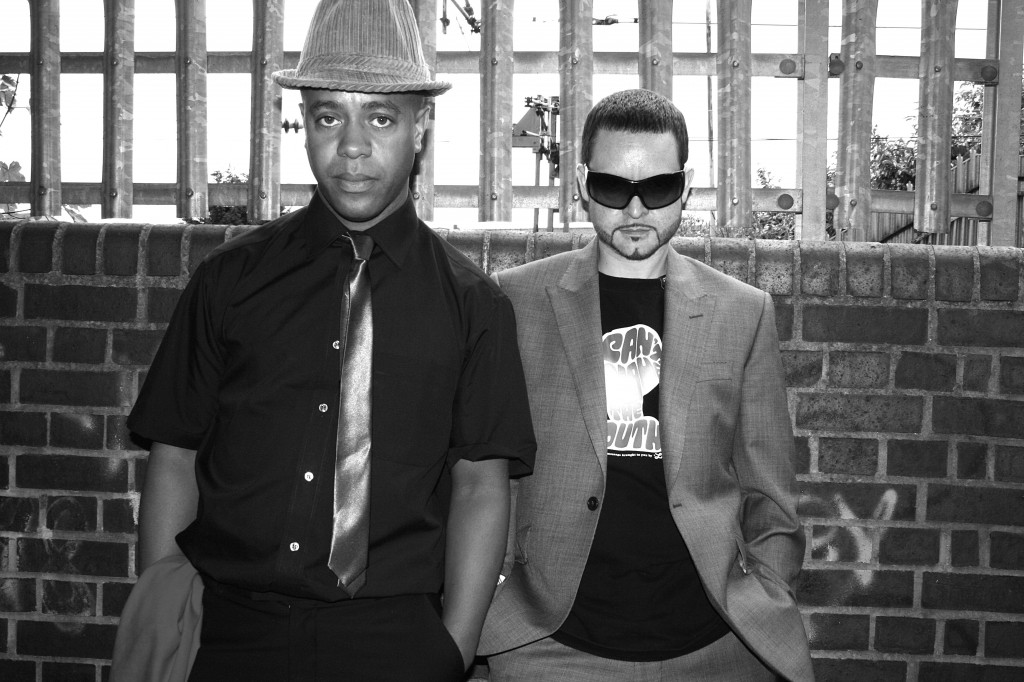 Cottonmouth Remix
Produced By Dominic Owen
Vocals Jeffrey Darnell
Guitars Chris Holm
OUR FACEBOOK PAGE
Directed by Charlie Sloth.
Cameras Dominic Owen & Charlie Sloth.
Treatment The Mckinney Movie Company.
Filmed In a pub in Baker Street, London.
Produced & Mixed by Dominic Owen.
Vocals Jeffrey Darnell.
Guitars Chris Holm.
CAST
Lead – Jeffrey Darnell
Model – Amiee Carmen Terrell
Bar Man – Dominic Owen
Newscaster – Charlie Sloth
Polish Barman – Bolek
Policeman – Chris Holm
Fat Bloke With Small Bits – Chris Saltmarch
Drunk Norwegian – Øystein Braut
Girl In Toilet – Tracy Saltmarch
Man In Toilet – Danny Vanish
Pill Popper – Jimmy Trees
Northerner – Killa Benz
Girl At The Bar – Donna-leigh Chapman
Extra's – Zoe-Chante Le'Dain, Camilla Krishnan
HIT THE POLICE
VERSE 1
100 MILES AN HOUR AND SHE'S READY TO GO
BREAKING EVER LAW, SHE'S OUTTA CONTROL
SHE AINT SLOW, SHE AINT SLOW,
SHE AINT SLOW, NO SHE AINT SLOW
BRIDGE
THOSE SIRENS AIN'T SMILING
YOUR CRAZY STOP WILDIN
THOSE SIRENS AIN'T SMILING
YOUR CRAZY STOP WILDIN
CHORUS
YOU COULDN'T WALK A STRAIGHT LINE
CAUSE YOU WAS DRINKING RED WINE
WHY DONT YOU CHILL OUT CAPRICE
YOU SHOULDN'T HIT THE POLICE HIT THE POLICE
TAG
SHALL I THUMP HER
SHALL I THUMP HER
SHALL I THUMP HER
SHALL I THUMP HER
VERSE 2
SITTING IN A CELL AND IT JUST AINT RIGHT
CRYING TO YOURSELF IT'S GONNA BE ALL NIGHT
ALL NIGHT ALL NIGHT, ALL NIGHT
ITS GONNA BE ALL NIGHT
BRIDGE
THOSE SIRENS AIN'T SMILING
YOUR CRAZY STOP WILDIN
THOSE SIRENS AIN'T SMILING
YOUR CRAZY STOP WILDIN
CHORUS
YOU COULDN'T WALK A STRAIGHT LINE
CAUSE YOU WAS DRINKING RED WINE
WHY DONT YOU CHILL OUT CAPRICE
YOU SHOULDN'T HIT THE POLICE HIT THE POLICE