Nottinghams Finest.
Nottinham's Finest is a collection of songs recorded on the Sing-A-Song Record Label between 1988 & 1992.
Featuring Fizal Eff, M.S.D, Sunshine Power, The Rapper Groove, Dj Mink, Twice The Trouble, Dj Paul.S & Dj Quick.
Big thanks to Mike Check at the brilliant Fear Of A Wack Planet for originally blogging about this album and keeping the memories alive.
You can download the album HERE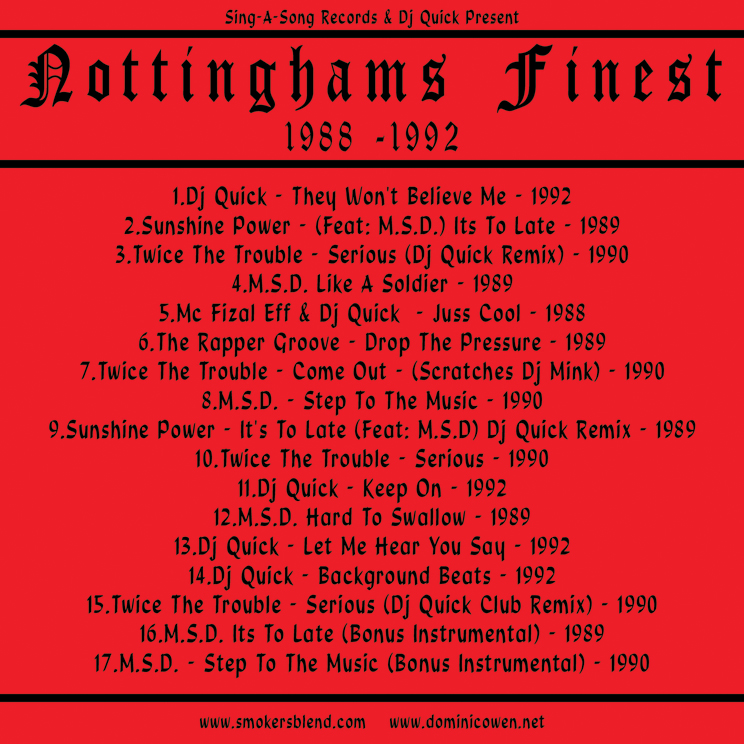 Sing-A-Song Records Crew – Circa 1988.
Hip Hop Connection Magazine Interview 1989.
Soul Underground Magazine 1989.
Old School Hip Hop Flyers.
You can download High-Res copies of the Articles and Flyers HERE.
…………………………………………………………………………………………………………………………………………